---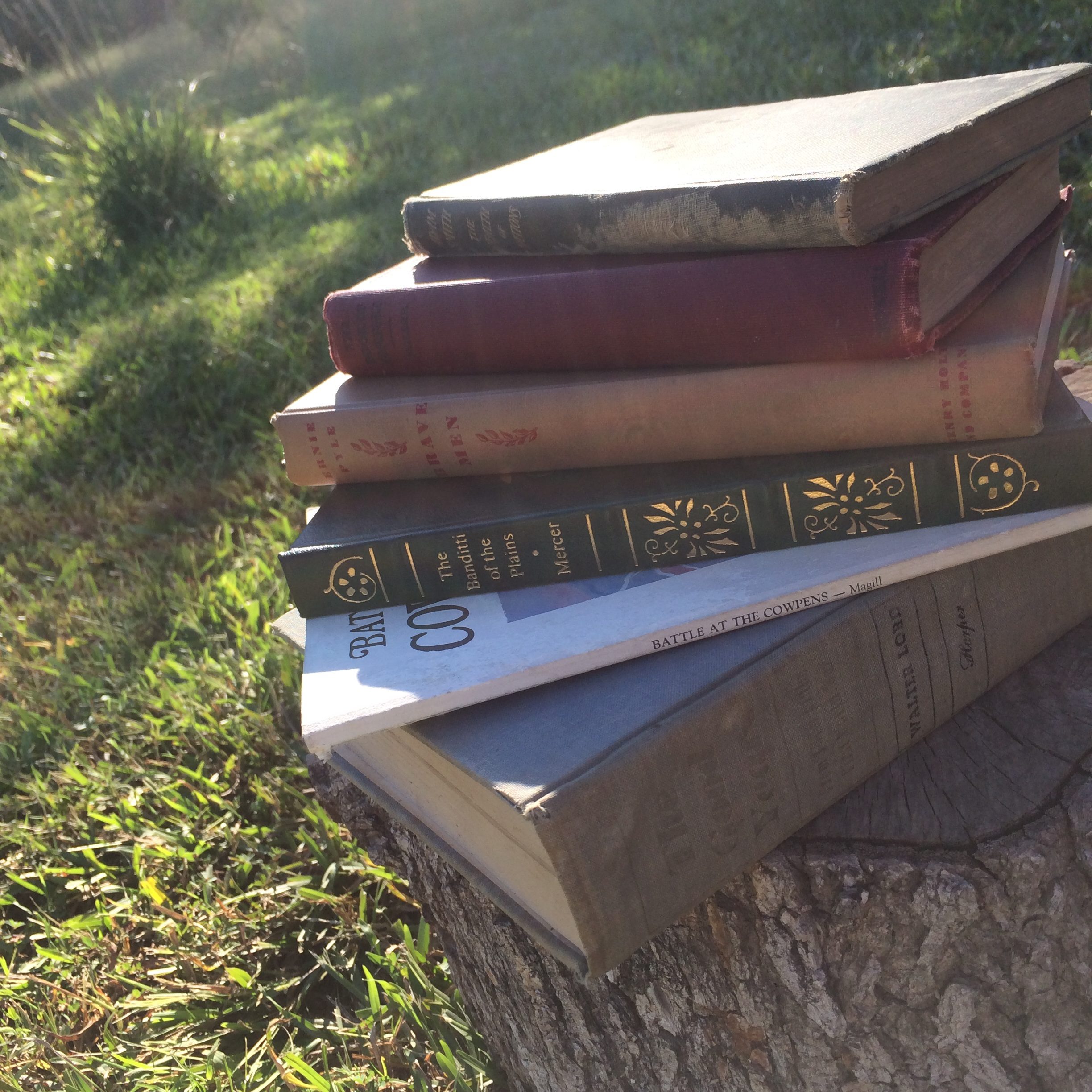 Last week I shared a list of 6 vintage fiction books I'm planning to read this fall, this list is Part Two: half a dozen non-fiction vintage books for my fall reading list. 
For those of you that are curious the oldest publishing date in this list is from 1912; 104 years ago.
Three of the books are history, one is historical poetry, one is a Christian devotional, and one is a classic economic work.
So from top to bottom the books are:
The Wealth of Nations by Adam Smith
The Book of Comfort by J. R. Miller
Brave Men by Ernie Pyle (I just finished this one!)
The Banditti of The Plains by A. S. Mercer
Battle At The Cowpens by Arthur Magill
The Good Years; From 1900 to The First World War by Walter Lord
While all the books look like they will prove to be interesting, I am quite curious about The Good Years as I've read a book by Walter Lord before, and found his writing style to be very pleasant and alive. If this book proves to be so as well it's going to be some fun history.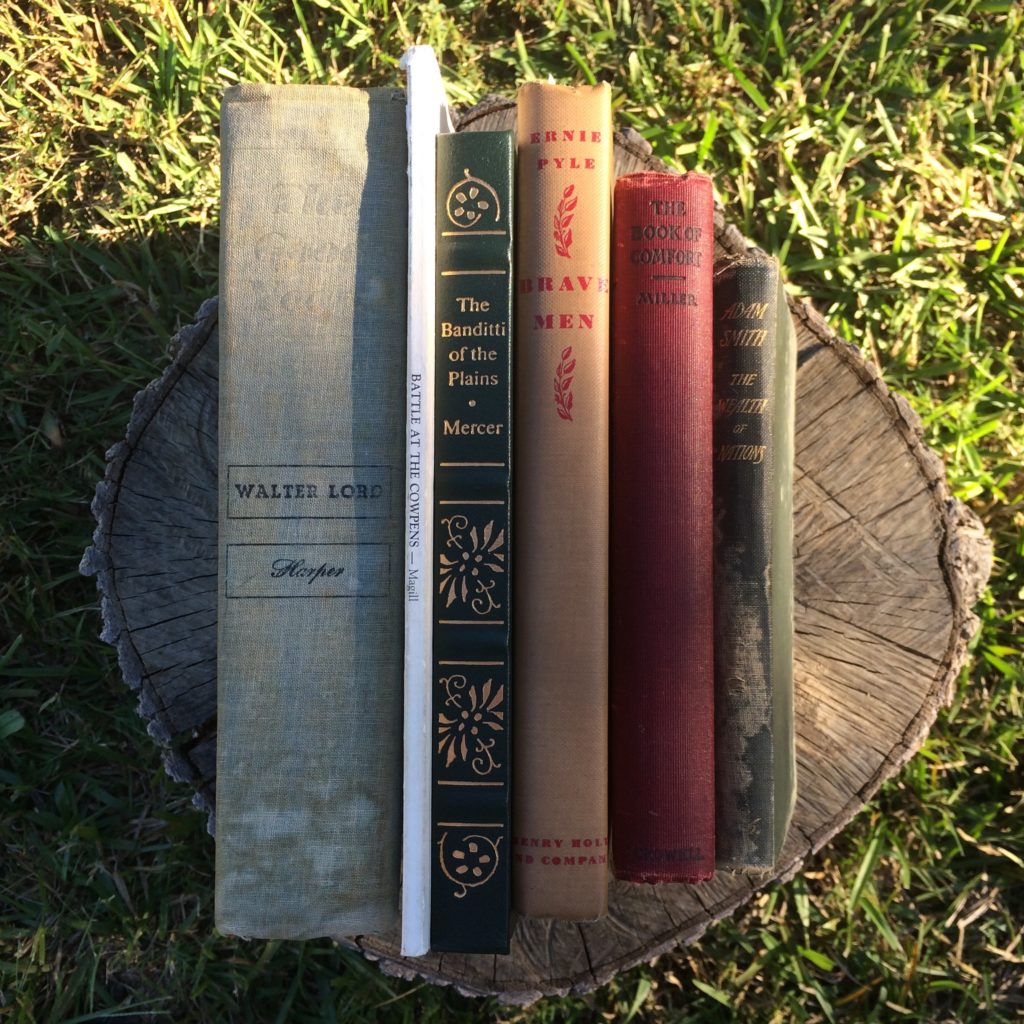 ---