---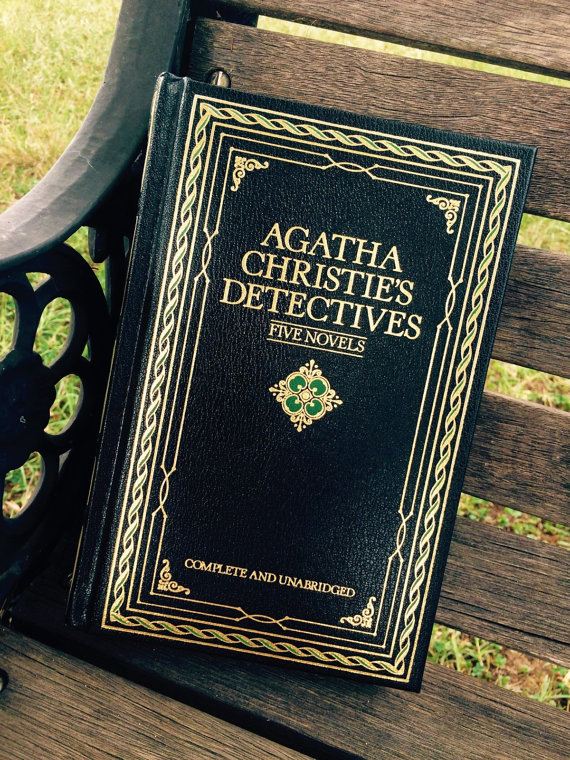 Mysteries are my favorite type of pleasure reading. Anytime I want a relaxing and delightful jaunt into the world of crime and detectives I find myself reaching for a mystery novel. Agatha Christie is among the first authors I reach for.
I appreciate her mysteries for many reasons, among them are; a fresh story every time, lovely character studies, unique plot twists, unpredictable endings, and crispy dialogue all tossed into a charming location full of deadly murder and mayhem.
She specialized in writing the "manor mystery" where a group of strange folks from all walks of life are thrown together in a location and forced to stay there. It is a common story setting and one of the best no matter whether it takes place among a group of stagecoach passengers, passengers on a ship, an island out at sea, a snowbound train depot, or the ever suspenseful English manor.
Toward Zero, is very much like that. A group of unusual characters all convene in an elderly lady's house on seaside cliffs during the month of September, and the suspicious thoughts quickly turn into hard tension, and then murder. Everyone is a suspect. And I dare the reader to guess the culprit before it is revealed!
In reading many Agatha Christie novels I've thought a lot on what makes her books so appealing. I think a large portion of it can be attributed to her wide knowledge of people. From reading her books it is clear that she must have watched and studied the people around her until she had a vast resource of realistic characters. Couple that with cleverness and her excellent craftsmanship with words, and you get the people and their amusing characters that make her books stand out. When trying to solve her mysteries, it usually comes down to trying to get an understanding of personalities, how each of the people think, their reactions, and what makes them tick. If you can figure out the people, you can figure out the mystery!
Towards Zero is full of fascinating people that makes a jolly good read. Among them are:
An 80 year old specialist of criminology, who knows too much; he could never write a memoir—and live.

An eccentric old lady who is royalty in her own domain—the mansion. And who has a secret delight that her guests don't realize they are fodder for…

A flashy, stunningly beautiful girl who is dissatisfied with life and her husband. And jealous. And money hungry. Pure dynamite.

An intelligent reader who would do anything to have some adventure or travel, but is housebound taking care of an old lady…or so she thinks until a squad of guests descend on the grounds one September.

A handsome, athletic young man who has been trailing his old sweetheart for year after year—despite the undeniable fact that she is married.

A quiet lady with a scar…a hidden past…a mysterious manner…a reserved passion no one would ever guess, with the one possible exception of her ex-husband

The ex-husband. A wealthy man who has to live for two weeks in the same house with his first and second wives.

A farmer from Malay. A quiet man with a hidden purpose…deliberate enough to cross an ocean to carry it out.

A suicidal gent on a secret mission in South America, who just stops by to visit the place where once he tried to take his life, a man who would lose his job, wife, and friends rather than tell a lie, but who had a unique exception for one kind of deceit…
Put all of those folks together in a party, start having them be mysteriously murdered, and the result will be neither predictable nor calm!
Towards Zero is one with of her lesser-known books, it has neither of her famous detectives; Poirot or Marple, but is one of the five "Superintendent Battle" cases. It was originally published in 1944.  For a delightful couple of hours dig into this old mystery and you will be surprised at the sudden twists! Agatha Christie could make her readers sympathize with and love a character, and then turn bitterly against him in a matter of seconds. Such was her talent, and…but that is for you to find out in this classic whodunit. Below are a few quotes from the book.

'I like a good detective story,' he said. 'But, you know, they begin in the wrong place! They begin with the murder. But the murder is the end. The story begins long before that– years before sometimes– with all the causes and events that bring certain people to a certain place at a certain time on a certain day.'

"You've no idea what horrors most companions are. Futile boring creatures. Driving one mad with their insanity. They are companions because they are fit for nothing better. To have Mary, who is a well-read intelligent woman, is marvelous. She had really a first-class brain–a man's brain. She has read widely and deeply and there is nothing she cannot discuss. And she is just as clever domestically as she is intellectually. She runs the house perfectly…""

"I suppose, like most young people nowadays, boredom is what you dread most in the world, and yet, I can assure you, there are worse things."

"It's extraordinary, the amount of misunderstandings there are even between two people who discuss a thing quite often – both of them assuming different things and neither of them discovering the discrepancy."
This book is very entertaining and fun (Does anyone else relish the descriptions of the guests rooms, wardrobes, and the state of neatness or disarray like I do? I love it when detectives search a room, and Agatha Christie catches all the details that would be the logical state considering that persons mind, worldview, and character, for one's mind does affect one's room…) 
For a chilly fall evening nothing beats a good mystery and a steaming cup o' tea. Treat yourself to a couple of Agatha Christie's books this autumn season and give your deducing powers a little exercise! It might make you want to don your suit and hat for a visit to an old country house…

Have you read Towards Zero or any of the Superintendent Battle series? Let me know in a comment below!
---
This review was written for The Agatha Christie Blogathon hosted by Christina Wehner and Little Bits of Classics